Car Finance Perth WA
Get your car loan on the go
Your one stop shop for car finance
As one of Australia's most trusted car loan broker our success is firmly built on personalised service and a reputation for providing clients with individually tailored financial packages. Our low car loan rate accompanied by low costs will allow you to make massive savings.
At Loans on the go finance, we understand how important buying a car and getting a decent car loan means to our client. We will assist you from start to finish. We can also assist you with insurance and extended warranties to save you time and money.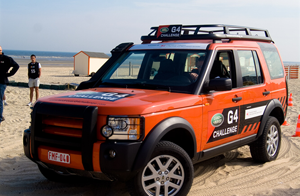 Hassle free and low rate car loan with a fast turnaround:
Tired of banks taking ages to organise your car loan
Do you have less than perfect credit history
Are you on a temporary 457 visa?
Talk to Loans on the go. We can help when others cannot.
Our professional and tailored service will get you into your new car sooner than you expect. A secured car loan is the most common structure in getting automotive finance throughout Australia. There are undeniable reasons why you should choose Loans on the go to organise your car loan for you.
Fast approvals
Fixed interest rates
Low set up costs
We believe that everyone should be allowed a second chance. If you have defaults listed on credit file, get in touch with one of our specialist brokers who will assist you in getting finance for a car. We can also help people that are discharged bankrupts.
Temporary residents such as people on 457 visa can also be eligible to obtain car finance. Give us a call and let us help you.
Business car loans
Get your business car loan on the go
Deal with confidence with one of Australia's trusted commercial finance broker.
Loans on the go brokers are well known for their expertise in commercial loans. Different businesses have different needs and requirements. We can tailor our business car loan to meet your financial expectations, whether you would like to maximise tax benefits, lower your repayments or improve your balance sheet position. Talk to the experts, Loans on the go, your one stop shop for business vehicle finance.
We offer a range of finance solutions for businesses looking at purchasing / refinancing a car or a fleet of vehicles. Whether you operate as a sole trader, partnership or company, we can tailor a loan to meet your requirements.
Why get a commercial loan with us?
Fixed interest rates
Low set up costs
We are dedicated towards providing our customers with the highest level of customer service. If you need assistance with a car loan, we are available 24/7 over the phone or via email. We will find the most suitable loan from our panel of lenders.
We will find the best car loan for you. Afterall, why would you want to give away your hard earned money when we can do all the research and compare several loans without any out of pocket expense for you.