Loans on the go
Loans on the go is your one stop shop for car loans. Whether you are buying from a dealership or private seller, Loans on the go can secure an obligation free conditional approval on a car loan through our panel of lenders. Get the upper hand and feel confident in negotiating with the seller, knowing your car loan has been conditionally approved.
Open 7 days a week
Loans on the go is based in Perth, Western Australia but offers its services to all metropolitan areas in Perth, Melbourne, Sydney, Brisbane, Adelaide, Darwin and Hobart. Apply online in seconds and our brokers will get back to you the same day. Loans on the go is open for business 7 days a week.
Secured loans
Our services span beyond car finance. Whether you are seeking a truck loan to run your business or a motorbike loan, caravan loan or even a boat loan for leisure, we have got you covered. Get your loan conditionally approved while you are on the go. We take the hassle out of finding the right finance.
Private sale
Have you found the right car but cannot secure finance as it is from a private seller. Loans on the go can get you pre approved with the option of buying a car from a private seller anywhere in Australia. Are you in Perth and want to buy a car from Melbourne, Sydney or Brisbane. Loans on the go will take the fear out of buying and financing by organising an inspection of the car and make sure the vehicle is registered to the seller. Loans on the go also offers a free PPSR search to make sure the vehicle has not been stolen or written off. Get your car loan on the go.
If you are a temporary resident with no work limitation (e.g 457 visa holders), you may be eligible to obtain a car loan through our panel of lenders. The maximum term of the car loan would be 3 months prior to your visa expiry date. Talk to Loans on the go to assess your eligibility for finance.
Did the bank reject your application for a car loan due to a less than perfect credit history? Loans on the go is here to help. We can get you into a car sooner than you think. We understand that things can go wrong at a certain point in time which caused an adverse credit. We will work with you to get a clear picture of your past situation with defaults or bankruptcy (part IX and X) and how your financial situation has improved since. This will allow us to find you the right car finance.
Car Loan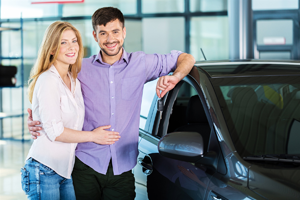 As one of Australia's most trusted car loan broker our success is firmly built on personalised service and a reputation for providing clients with individually...
Motorbike Loans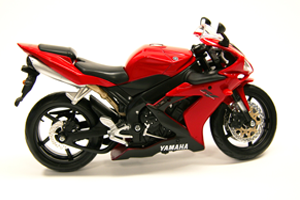 Whether you are after a new or used bike, we have got a team of specialist brokers that will assist you in getting a fast and efficient approval.